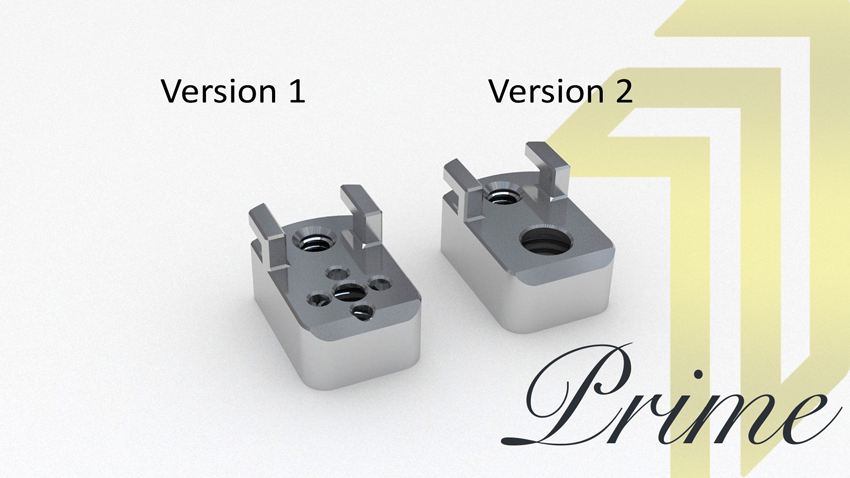 PRIME Air Nozzle Kit
The Air Nozzle Kit for Kayfun Prime replaces the Positive Block and allows you to modify the airflow before coil, increasing the draw resistance slightly. Thus, the aromatic yield of Kayfun Prime can be changed.

The kit contains:

1x positive block with a 2 mm hole
1x positive block with 5 cross holes (1.2 mm center hole and 0.8 mm perimeter holes)

Materials: 316L stainless steel.
---